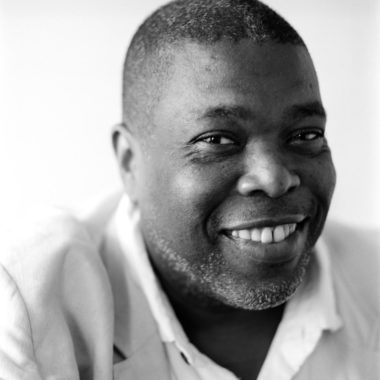 We've made a recording of this event free to all. Please support our institution and these productions by making a tax-deductible contribution.
Hilton Als began contributing to The New Yorker in 1989, writing pieces for 'The Talk of the Town,' he became a staff writer in 1994, theatre critic in 2002, and lead theater critic in 2012. Week after week, he brings to the magazine a rigorous, sharp, and lyrical perspective on acting, playwriting, and directing. With his deep knowledge of the history of performance—not only in theatre but in dance, music, and visual art—he shows us how to view a production and how to place its director, its author, and its performers in the ongoing continuum of dramatic art. His reviews are not simply reviews; they are provocative contributions to the discourse on theatre, race, class, sexuality, and identity in America.
Before coming to The New Yorker, Als was a staff writer for the Village Voice and an editor-at-large at Vibe. Als edited the catalogue for the 1994-95 Whitney Museum of American Art exhibition "Black Male: Representations of Masculinity in Contemporary American Art." His first book, The Women, was published in 1996. His most recent book, White Girls, a finalist for the National Book Critics Circle Award in 2014 and winner of the 2014 Lambda Literary Award for Non-fiction, discusses various narratives of race and gender. He also wrote the introduction to the Penguin Classics edition of The Early Stories of Truman Capote.  Als is currently working on an exploration of the literary luminary that is James Baldwin–his influences, his aspirations, and his relationships to the literary world and to himself.
Stephen Michael Best is an associate professor of English at University of California, Berkeley. He is the author of The Fugitive's Properties: Law and the Poetics of Possession, and is currently at work on a book about rumor, promiscuous speech, and slavery's archive.
Photo Credit: Brigitte Lacombe
---
Writers Referenced:
• Edwin Denby
• Kennedy Fraser
• James Agee
• James Baldwin (The Devils Finds Work; Alas, Poor Richard)
• Toni Morrison
• Dave Eggers
• Adrienne Kennedy (A Movie Star Has to Star in Black and White)
• Joan Didion
• Truman Capote (La Côte Basque)
• Richard Wright
• LeRoi Jones
• Susan Sontag
• Durga Chew-Bose
• Tavi Gevinson
• Laia Garcia
Books Referenced:
• The Portrait of a Lady, Henry James
• The Women, Hilton Als
• White Girls, Hilton Als
• The Devil Finds Work, James Baldwin
• Alas, Poor Richard, James Baldwin
• La Côte Basque, Truman Capote
• Nothing Personal, Richard Avedon & James Baldwin (re-release)
• Invisible Man, Ralph Ellison
Visual Artists Referenced:
• Alice Neel (Uptown exhibit)
• Diane Arbus (Untitled collection)
• Kahlil Joseph
• Arthur Jafa
Musicians Referenced:
• Laura Nero
• Joni Mitchell
• Kendrick Lamar
• Flying Lotus
Articles/Poems/Publications/Plays Referenced:
• The New Yorker
• Talk of the Town – "Recovery" – The New Yorker, Hilton Als
• "So-and-So Reclining on Her Couch" – Wallace Stevens
• The Blacks, Jean Genet
• A Movie Star Has to Star in Black and White, Adrienne Kennedy
Films Referenced:
• Now, Voyager
• Portrait of Jason, Shirley Clark
Other Figures & Movements Referenced:
• June and Jennifer Gibbons
• Black Arts Movement
• William Casby
• Tina Brown
• David Remnick
• The Wooster Group
• Bette Davis
• Shelley Winters
• Jean Peters
• Richard Pryor