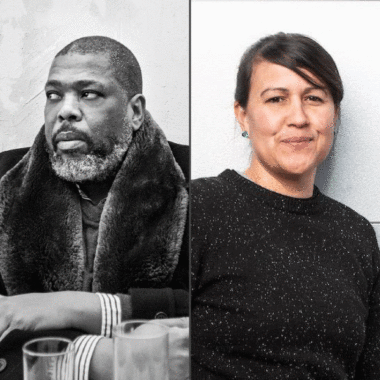 We've made a recording of this event free to all. Please support our institution and these productions by making a tax-deductible contribution.
Please note that this event has been rescheduled to February 9, 2023. The original event date was February 3, 2022.
Poet Natalie Diaz was awarded a Pulitzer Prize for her collection Postcolonial Love Poem, a "breathtaking, groundbreaking book, an intellectually rigorous exploration of the postcolonial toll on land, love and people, as well as a call to fight back" (The Guardian). She is also the author of When My Brother Was an Aztec, winner of an American Book Award. Born in the Fort Mojave Indian Village in Needles, California, Diaz is Mojave and an enrolled member of the Gila River Indian community. After attending Old Dominion University, Diaz played professional basketball in Europe and Asia. She is the director of the Fort Mojave Language Recovery Program, where she works with the last remaining speakers of the Mojave language.
Hilton Als is an essayist and author whose "insightful and deep-thinking approach gives him access to the emotionally resonant and profound" (Dazed). His work has appeared in The New Yorker since 1989, and he received the 2017 Pulitzer Prize in Criticism, "for bold and original reviews that strove to put stage dramas within a real-world cultural context." He is the author of The Women, and White Girls, a finalist for the National Book Critics Circle Award, and the winner of the Lambda Literary Award for Non-fiction. His writing explores race, sexuality, class, art, and American identity provocatively, exploding the boundaries of the genre in which it is contained.
City Arts & Lectures' Covid protocol follows San Francisco Department of Public Health guidelines and/or requirements of the featured guests. At this time, masks are encouraged but not required.
Photo Credit: Ali Smith/Deanna Dent