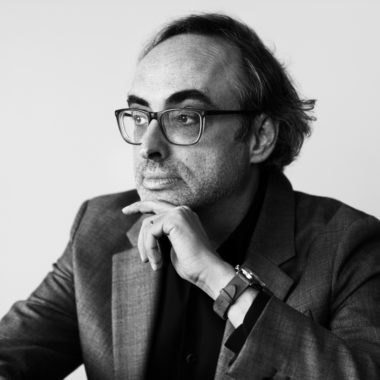 We've made a recording of this event free to all. Please support our institution and these productions by making a tax-deductible contribution.
Gary Shteyngart was born in Leningrad in 1972 and came to the United States seven years later. He is the author of the novels The Russian Debutante's Handbook, Absurdistan and Lake Success, as well as the memoir Little Failure. Shteyngart's satirical style manages to be both hilarious and touching. He is a keen observer of contemporary culture, and sometimes an uncanny predictor of future trends — some of the fashion and technology he imagines in Super Sad True Love Story, a novel set in the future, has now come to fruition. In his new novel, Our Country Friends, A group of friends and friends-of-friends gathers in a country house to wait out the pandemic. Over the next six months, new friendships and romances will take hold, while old betrayals will emerge, forcing each character to reevaluate whom they love and what matters most. The unlikely cast of characters includes a Russian-born novelist; his Russian-born psychiatrist wife; their precocious child obsessed with K-pop; a struggling Indian American writer; a wildly successful Korean American app developer; a global dandy with three passports; a Southern flamethrower of an essayist; and a movie star, the Actor, whose arrival upsets the equilibrium of this chosen family.
Novelist Andrew Sean Greer is the author of six books including The Confessions of Max Tivoli ("enchanting, in the perfumed, dandified style of disenchantment brought to grandeur by Proust and Nabokov"  – John Updike) and the Pulitzer Prize winning Less, a comedy about a man fleeing the humiliations of love, middle-age, and failure by accepting invitations that lead to a trip around the world and back.
Photo Credit: Brigitte Lacombe