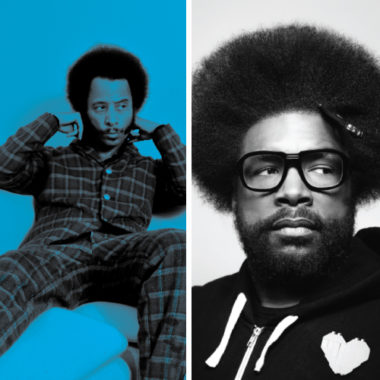 We've made a recording of this event free to all. Please support our institution and these productions by making a tax-deductible contribution.
This week,  a conversation on creativity from 2018 with two artists whose work spans multiple genres. Boots Riley is the leader of the radical funk/hip-hop band "The Coup," and the director of the 2018 film Sorry to Bother You. Ahmir Khalib Thompson, better known Questlove, is the drummer and joint frontman for The Roots, and now an Academy Award-winning director. His debut film Summer of Soul is about the 1969 Harlem Cultural Festival. It features performances by music legends like Stevie Wonder, Sly and the Family Stone, Mahalia Jackson, Nina Simone, and others.
In honor of Questlove's 2022 Oscar Award, we're re-broadcasting this riveting conversation. The two dig into creativity, music & so much more with Carvell Wallace.