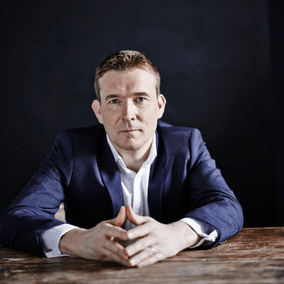 We've made a recording of this event free to all. Please support our institution and these productions by making a tax-deductible contribution.
This week, we're diving into the archives for a re-broadcast of the riveting conversation between David Mitchell and Pico Iyer. This conversation was originally recorded on May 8, 2021.
---
David Mitchell is the award-winning and bestselling author of The Thousand Autumns of Jacob de Zoet, Black Swan Green, Cloud Atlas, Number9Dream, Ghostwritten and The Bone Clocks. Named one of the best books of the year by NPR, The Washington Post, The Guardian, his latest novel Utopia Avenue follows the strangest British band you've never heard of. Mitchell's kaleidoscopic novel tells the story of Utopia Avenue's turbulent life and times; of stardom's wobbly ladder; of the families we choose and the ones we don't; of voices in the head, and the truths and lies they whisper; of music, madness, and idealism.
Pico Iyer is a travel writer, essayist, and novelist, whose many books include Video Night in Kathmandu, The Lady and the Monk, The Man Within My Head, and The Art of Stillness, a beautiful and thoughtful investigation of the benefits of quiet contemplation and travel to "nowhere."
Photo Credit: Paul Stuart