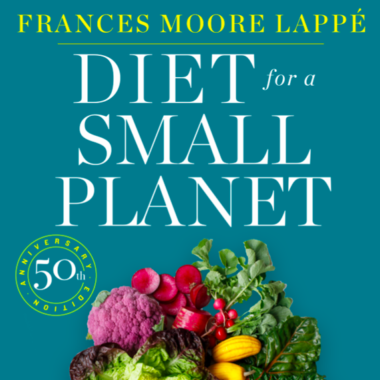 We've made a recording of this event free to all. Please support our institution and these productions by making a tax-deductible contribution.
With the 1971 publication of her best-selling book, "Diet for a Small Planet," Frances Moore Lappé popularized the idea that plant-based eating is good for the planet. The Smithsonian's National Museum of American History describes the book as "one of the most influential political tracts of the times." The author and researcher has continued to be prolific in the fields of environmentalism and politics as the author and co-author of 20 books. She has been featured in The New York Times and other news outlets, and has appeared on NPR, NBC, BBC, and more.
Anna Lappé is a Bay Area-based, best-selling author of Grub and Diet for a Hot Planet . Her work has been translated internationally and featured in The New York Times, The Washington Post, The Atlantic, The Guardian, and more. She has also contributed a regular column for Al Jazeera America. In 2001, Lappé and her mother Frances founded the Small Planet Institute to spread an empowering understanding of democracy.