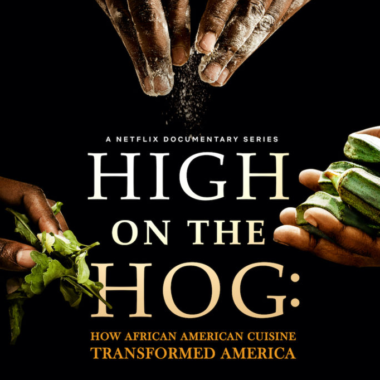 We've made a recording of this event free to all. Please support our institution and these productions by making a tax-deductible contribution.
This program was originally aired on KQED on June 6, 2021.
---
"Blending a cross section of stories that address land and ownership, preservation and innovation, from fine dining to the outdoor pit, "High on the Hog" is an energetic, emotional and deeply nuanced celebration of Black people and their food. It is also sorely overdue." — The New York Times
Dr. Jessica B. Harris is the preeminent authority on the culinary culture of the African Diaspora. She'll talk to Samin Nosrat about her book "High on the Hog," and the new Netflix series based on that seminal work. "High on The Hog" reframes the history of America through a lens of Black food—the foundation of American cuisine. Harris is the author of twelve critically acclaimed cookbooks documenting the foods and foodways of the African Diaspora including Iron Pots and Wooden Spoons: Africa's Gifts to New World Cooking and The Welcome Table: African-American Heritage Cooking. Her most recent book is My Soul Looks Back: A Memoir.