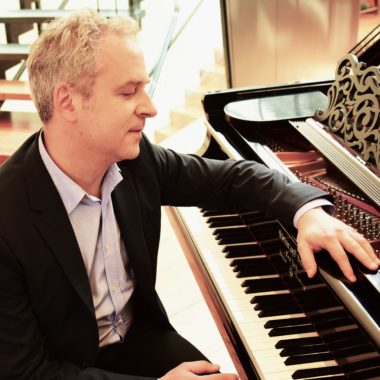 We've made a recording of this event free to all. Please support our institution and these productions by making a tax-deductible contribution.
This program was originally aired on KQED on March 6, 2022.
---
Jeremy Denk is one of America's foremost pianists. Winner of a MacArthur "Genius" Fellowship and the Avery Fisher Prize, Denk is a member of the American Academy of Arts and Sciences. He returns frequently to Carnegie Hall and has recently appeared with ensembles including the Chicago Symphony, New York Philharmonic, and Los Angeles Philharmonic. His recordings have reached #1 on the Billboard classical charts, and his writing has appeared in The New Yorker and The New York Times Book Review. His forthcoming memoir, Every Good Boy Does Fine, is a love letter to classical music, Denk's path to success, and the everyday figures that were with him along the way. 
Steven Winn is a fiction writer and award-winning arts journalist whose writing has appeared in The New York Times, Southern Poetry Review, and Sports Illustrated. Winn spent 28 years at the San Francisco Chronicle, and the last six as the Arts and Culture Critic. His past City Arts & Lectures interviews include Alonzo King, André Aciman, Susan Orlean, Frances McDormand, and Diane Keaton.