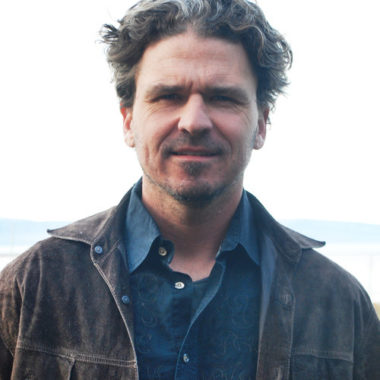 We've made a recording of this event free to all. Please support our institution and these productions by making a tax-deductible contribution.
This program was originally aired on KQED on October 31, 2021.
---
Dave Eggers is the author of many books, including Zeitoun, What Is the What, and You Shall Know Our Velocity. In 2000, Eggers made his enormously popular literary debut with his memoir A Heartbreaking Work of Staggering Genius. His upcoming book, The Every, is a follow-up to his 2013 dystopian novel, The Circle. It follows protagonist Delaney Wells as she tries to take down a dangerous monopoly from the inside. Eggers is founder and editor of McSweeney's and co-founder of 826 Valencia, a nonprofit writing and tutoring center for youth started in San Francisco's Mission District in 2002 now with branches in over seven cities nationwide.
Photo Credit: Em-J Staples