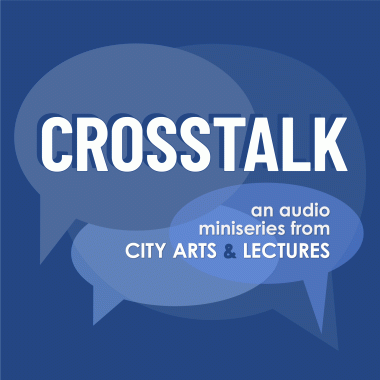 We've made a recording of this event free to all. Please support our institution and these productions by making a tax-deductible contribution.
This week, we will be re-airing our beloved Crosstalk — a two part miniseries from 2020, in which past City Arts & Lectures guests talk across, among, and around one another.
In the second half of Crosstalk, our guests discuss genre. What is a novel? What is autofiction? What is poetry, a fable, creative nonfiction, a short story? Does perfect writing exist? Then, some of our writers speak to cancel culture – the contentious concept of striking from the cultural ledger figures who have villainous personal histories, whose actions are deemed too abhorrent to allow us to continue consuming their work. Finally, these artists celebrate the other artists they are engaging with, and sharing community among.
Meg Wolitzer, Ocean Vuong, Zadie Smith, Ben Lerner, Marlon James, Rebecca Solnit, Sally Rooney, Rachel Cusk, Ta-Nehisi Coates, and more defend, dismiss, and celebrate.
Crosstalk is produced, written, and hosted by Juliet Gelfman-Randazzo
Original music composed by Will Freudenheim
These conversations and broadcasts are produced by City Arts and Lectures, in association with KQED Public Radio, San Francisco
Post-production Director is Nina Thorsen
Recording Engineer is Jim Bennet