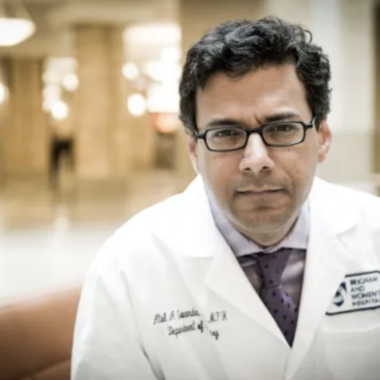 We've made a recording of this event free to all. Please support our institution and these productions by making a tax-deductible contribution.
This program was originally recorded live at the Sydney Goldstein Theater on October 23, 2017.
---
Atul Gawande is a surgeon, writer, and public health researcher. He practices general and endocrine surgery at Brigham and Women's Hospital and is Professor in the Department of Health Policy and Management at the Harvard T.H. Chan School of Public Health as well as a Professor of Surgery at Harvard Medical School. He is also Executive Director of Ariadne Labs, a joint center for health systems innovation, and Chairman of Lifebox, a nonprofit organization making surgery safer globally. Gawande has been a staff writer for The New Yorker magazine since 1998 and has written four New York Timesbestsellers: Complications, Better, and The Checklist Manifesto. Oliver Sacks called his most recent book, Being Mortal, "an essential and insightful book for our times, as one would expect from Atul Gawande, one of our finest physician writers.
Indre Viskontas is a cognitive neuroscientist with the University of San Francisco and a faculty member at the San Francisco Conservatory of Music. She has published groundbreaking work on the neural basis of memory and creativity, and co-hosts the popular science podcast Inquiring Minds. Her past City Arts & Lectures interviews include Richard Powers and Temple Grandin.