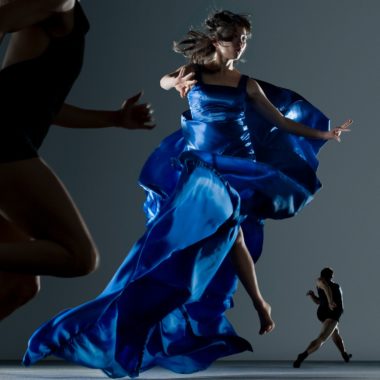 *********************CANCELLED**********************************************************
City Arts & Lectures is proud to present Emily's Post, a wry look at the codes of civilized behavior according to the dictates of Mrs. Emily Post, circa 1927. Choreographed by Brenda Way and performed by ODC/Dance in concert with singer/performance artist Pamela Z, the piece responds to themes and strictures of etiquette that range from how to address a reigning sovereign to identifying a soup spoon to Machiavellian schemes of social avoidance. Using a distinctly contemporary movement vocabulary, "Emily's Post" excavates this century old text for its humor as well as its insights into the human condition.
ODC/DANCE, known throughout the world for its athleticism, passion and intelligence, has performed for over a million people in 16 countries in its 42 years and has garnered many honors including a Guggenheim, six Isadora Duncan Dance Awards, and multiple U.S. State Department tours. As the first modern dance company in America to own its own home facility, ODC's vibrant arts campus in San Francisco's Mission District has grown to be the largest center for contemporary dance in the West. Through its dance company, theater, school and clinic, ODC strives to inspire audiences, cultivate artists, engage community, and foster diversity and inclusion through dance.