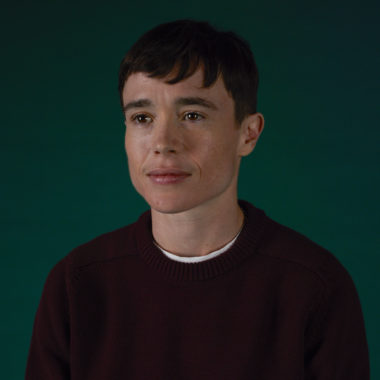 Actor, producer and director Elliot
Page
rose to prominence in 2007 for his starring role in the Academy-Award winning film,
Juno
. He currently stars in the Emmy-nominated hit series, 
The Umbrella Academy
. His new memoir 
Pageboy
– full of behind the scenes details and intimate interrogations on sex, love, trauma, and Hollywood – is a winding journey of what it means to untangle ourselves from the expectations of others, and an ode to stepping into who we truly are with defiance, strength, and joy.
Jes Tom is a stand-up comic, actor, and writer. They are a story editor on HBO Max's Our Flag Means Death. Their writing has been featured in The New York Times and Vice.
Orchestra tickets include a copy of Pageboy
Photo by Catherine Opie.
City Arts & Lectures' Covid protocol follows San Francisco Department of Public Health guidelines and/or requirements of the featured guests. At this time, masks are encouraged but not required. Policy subject to change.