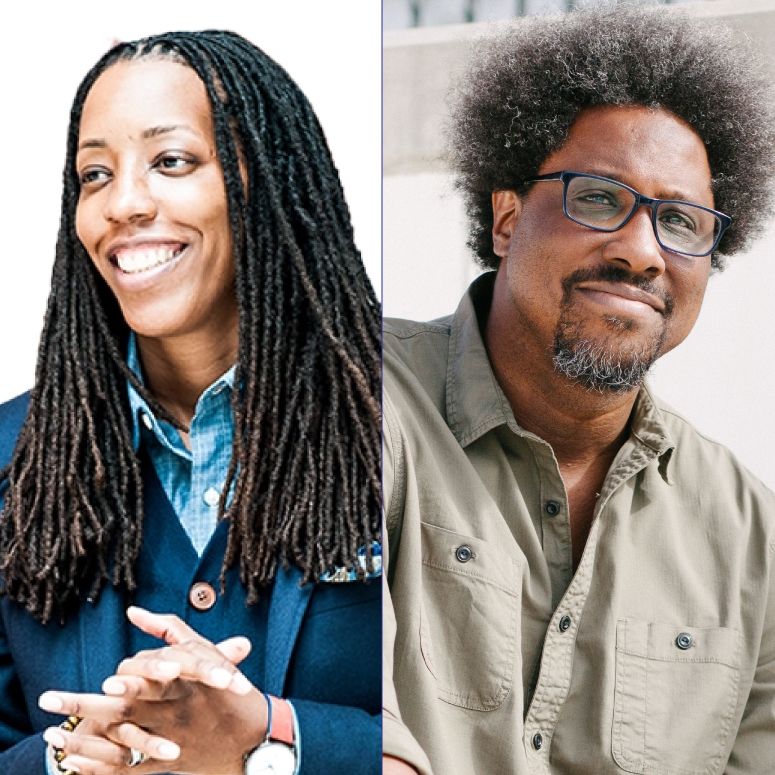 "I am an eighties baby who grew to hate school. I never fully understood why. Until now. Until Bettina Love unapologetically and painstakingly chronicled the last forty years of education 'reform' in this landmark book. I hated school because it warred on me. I hated school because I loved to dream." —Ibram X. Kendi, New York Times bestselling author of How to be an Antiracist
Dr. Bettina L. Love is an award-winning author and the William F. Russell Professor at Teachers College, Columbia University. Her writing, research, teaching, and educational advocacy work meet at the intersection of disrupting education reform and strengthening public education through abolitionist teaching, antiracism, Black joy, and educational reparations. In the tradition of Michelle Alexander, Love's new book Punished for Dreaming: How School Reform Harms Black Children and How We Heal is an unflinching reckoning with the impact of forty years of racist public school policy on generations of Black lives.
Kamau Bell is a dad, a husband, and a comedian. He directed and executive produced the 2022 Showtime documentary We Need To Talk About Cosby, and he is the host of the Emmy-Award-winning CNN docu-series United Shades of America with W. Kamau Bell. Bell has appeared on just about every late night comedy show, daytime news program, and broadcast media outlet you can think of, and his writing has been featured widely, including in his memoir and manifesto The Awkward Thoughts of W. Kamau Bell: Tales of a 6′ 4″, African American, Heterosexual, Cisgender, Left-Leaning, Asthmatic, Black and Proud Blerd, Mama's Boy, Dad, and Stand-Up Comedian. He has two stand-up comedy specials, Private School Negro and Semi-Prominent Negro.
Photo Credit: Aundre Larrow for The New York Times