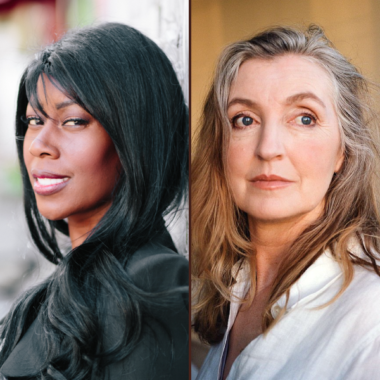 Natashia Deón is a 2017 NAACP Image Award Nominee and author of the critically-acclaimed novels, Grace and The Perishing (forthcoming). A practicing attorney, mother, and law professor, Deón is the recipient of a PEN Center USA Emerging Voices Fellowship and served as a 2017 U.S. Delegate to Armenia in partnership with the University of Iowa's International Writing Program, for a reconciliation project involving Armenian and Turkish writers.
Rebecca Solnit is an incisive voice on topics ranging from feminism to the environment, western history to literary criticism, and from hope and disaster to popular power and social change. She has published more than twenty books, including Hope in the Dark, Men Explain Things to Me, The Mother of All Questions, and Recollections of My Nonexistence.  Her new book, Orwell's Roses, is a lush exploration of roses, pleasure, and politics, and a fresh take on George Orwell as an avid gardener whose political writing was grounded in his passion for the natural world.
Photo Credit: Trent Davis Bailey 
You and your guests must be fully vaccinated to attend this event; proof of vaccination is required upon arrival. Full vaccination is defined as completion of the two-dose regimen of Pfizer or Moderna vaccines or one dose of Johnson & Johnson vaccine administered two weeks or more in advance of the event.