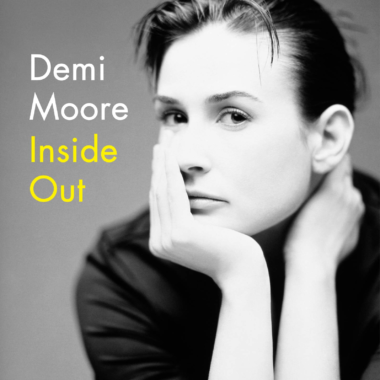 We've made a recording of this event free to all. Please support our institution and these productions by making a tax-deductible contribution.
Demi Moore is an actress, producer, director and activist known for her roles in St. Elmo's Fire, Ghost, A Few Good Men, Indecent Proposal, and G.I. Jane, among many others. For decades, Moore has been synonymous with celebrity. From iconic film roles to high-profile relationships, Moore has never been far from the spotlight — or the headlines. In her memoir Inside Out, Moore opens up about her career and personal life – her tumultuous relationship with her mother, her marriages, addiction, her struggles with balancing stardom with raising a family, a skyrocketing career and at times negative public perception, and her journey toward open heartedness.
Krista Smith is the host of "Present Company with Krista Smith," a Netflix podcast featuring conversations with talent from the Netflix community and beyond. Guests have included Eddie Murphy, Brene Brown, Hasan Minaj, and Mary J. Blige. Previously, Smith served as Executive West Coast Editor for Vanity Fair. As the magazine's ambassador to Hollywood, she covered breakout talent, produced the highly anticipated annual "Hollywood Issue" cover and portfolio; and wrote numerous cover stories on subjects including Julia Roberts, Jennifer Lawrence, and Reese Witherspoon. She also hosted VF.com's "Screening Room" show, interviewing actors and directors at major film festivals.