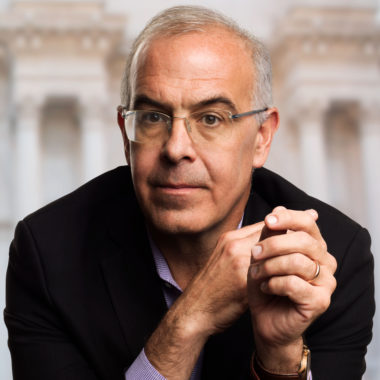 This is for IN-PERSON TICKETS to the evening with David Brooks. If you would like to join us virtually for this event, please visit us here.
As an Op-Ed contributor for The New York Times, a commentator on PBS NewsHour, and the author of bestselling books like The Road to Character, The Social Animal, Bobos in Paradise, and The Second Mountain, David Brooks brings keen observations to a range of subjects, including politics, education, foreign affairs, and cultural trends. In his newest book, How To Know A Person, Brooks draws from the fields of psychology and neuroscience, as well as from the worlds of theater, philosophy, history, and education, to offer a practical and heartfelt guide to fostering deeper connections at home, at work, and throughout our lives.
Steven Winn is a San Francisco writer and critic whose work has appeared in Musical America, the New York Times, Opera, and the San Francisco Chronicle, where he was the paper's Arts and Culture Critic from 2000-2008. Winn's memoir, Come Back, Como; Winning the Heart of a Reluctant Dog, has been translated into nine languages. His past City Arts & Lectures interviews include Patti LuPone, Joel Grey, Frances McDormand, Tony Kushner, Louise Erdrich, Steve Martin, and John Updike.
A limited number of tickets include a copy of Brooks' new book How To Know A Person.