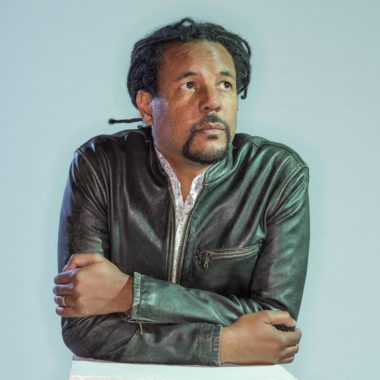 We've made a recording of this event free to all. Please support our institution and these productions by making a tax-deductible contribution.
Colson Whitehead is the first novelist to win a Pulitzer Prize for consecutive books: The Underground Railroad, now a television miniseries directed by Oscar-winner Barry Jenkins, and The Nickel Boys. His novels span a wide range of genres, including satire (Apex Hides the Hurt), post-apocalyptic zombie horror (Zone One), and an autobiographical coming-of-age story (Sag Harbor, which is slated for an HBO adaptation produced by Laurence Fishburne). With his highly-anticipated new heist novel, Harlem Shuffle, Whitehead tries his hand at yet another literary category. As contemporary George Saunders wrote: "[Whitehead] is a splendidly talented writer, with more range than any other American novelist currently working–he can be funny, lyrical, satirical, earnest–whatever is needed by the work."
Alexis Madrigal is a staff writer at The Atlantic and the new co-host of KQED's Forum. In 2020, Madrigal co-founded The COVID Tracking Project to help track the spread of the virus within the United States. Previously, he was the editor-in-chief of Fusion and a staff writer at Wired.
A limited number of tickets include a copy of Harlem Shuffle.
Photo Credit: Chris Close
You and your guests must be fully vaccinated to attend this event; proof of vaccination is required upon arrival. Full vaccination is defined as completion of the two-dose regimen of Pfizer or Moderna vaccines or one dose of Johnson & Johnson vaccine administered two weeks or more in advance of the event.