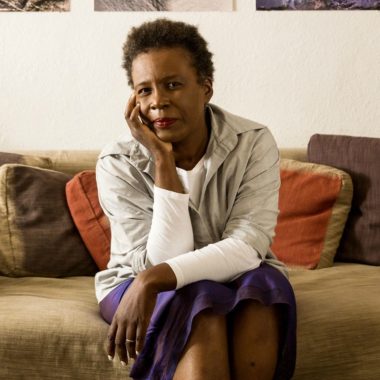 We've made a recording of this event free to all. Please support our institution and these productions by making a tax-deductible contribution.
Claudia Rankine is the author of Citizen: An American Lyric and four previous books, including Don't Let Me Be Lonely: An American Lyric. Her new book, Just Us: An American Conversation, weaves together essays, poems, and images, combining her characteristically lyric voice with rigorously researched notes, quotes, and facts, urging us to begin discussions that might open pathways through this divisive and stuck moment in American history. Rankine is a chancellor of the Academy of American Poets, the winner of the 2014 Jackson Poetry Prize, and a contributing editor of Poets & Writers. She received a MacArthur Fellowship in 2016, and is the Frederick Iseman Professor of Poetry at Yale University.
Stephen Michael Best is Professor of English at University of California, Berkeley. He is the author of None Like Us: Blackness, Belonging, Aesthetic Life and The Fugitive's Properties: Law and the Poetics of Possession. His work has been supported by the Mellon Foundation, the Hellman Foundation, the University of California Humanities Research Institute, and the Ford Foundation.