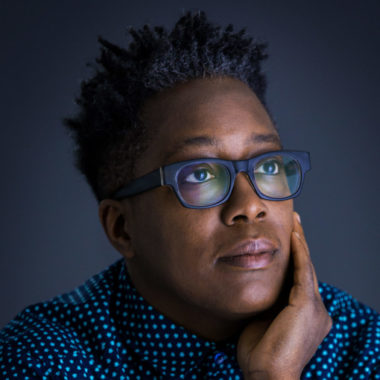 We've made a recording of this event free to all. Please support our institution and these productions by making a tax-deductible contribution.
Filmmaker, writer, and actress Cheryl Dunye first emerged as part of the "Queer New Wave" of young filmmakers in the early 1990s. Her first feature film, The Watermelon Woman, is now a classic of queer cinema, as well as '90s film more broadly, and resides in the permanent cinema collection at the Museum of Modern Art in New York City. Her films, including a collection of her documentary shorts, were recently added to the Criterion Channel. In recent years, Dunye has begun working in episodic television, directing such shows as Dear White People, Queen Sugar, and Lovecraft Country. Dunye is a member of the Academy of Motion Picture Arts and Sciences, and the founder of the Oakland-based production company Jingletown Films.
Ra Malika Imhotep is a Black feminist writer and performance artist from Atlanta, Georgia currently pursuing a doctoral degree in African Diaspora Studies with a designated emphasis in New Media Studies at UC Berkeley. As a scholar and cultural worker, Imhotep is invested in exploring relationships between queerness, Black femininity, Southern vernacular culture and the performance of labor. Imhotep is a co-convener of the embodied spiritual-political education project The Church of Black feminist Thought, and a member of the Oakland-based curatorial collective The Black Aesthetic.
Ticket holders who are not already signed up for Criterion Channel also receive access to a limited number of discounted subscriptions. New subscribers who sign up by November 19th will receive 50% off their first three months of membership following a two-week free trial.