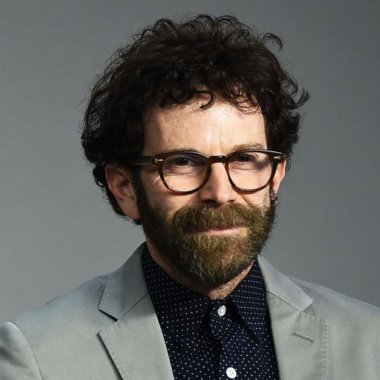 We've made a recording of this event free to all. Please support our institution and these productions by making a tax-deductible contribution.
Charlie Kaufman is the screenwriter of many films, including Anomalisa; Synecdoche, New York; Adaptation; Eternal Sunshine of the Spotless Mind; and Being John Malkovich. He won an Academy Award for his work on Eternal Sunshine of the Spotless Mind and has been nominated three additional times. His debut novel, Antkind, is a comedic exploration of film and art in today's media-saturated world. Kaufman is also a three-time BAFTA winner for screenwriting, and he has been nominated for three Golden Globe Awards, among many other film honors.
Novelist Andrew Sean Greer is the author of six books including The Confessions of Max Tivoli ("enchanting, in the perfumed, dandified style of disenchantment brought to grandeur by Proust and Nabokov"  – John Updike) and the Pulitzer Prize winning Less, a comedy about a man fleeing the humiliations of love, middle-age, and failure by accepting invitations that lead to a trip around the world and back.
Ticket holders:
 We hope you might consider supporting this production by making a tax-deductible donation of your ticket. We also understand if you would like a refund and will happily accommodate that. To request a refund,
email City Box Office
. To receive acknowledgement of a tax-deductible contribution, no action is required.