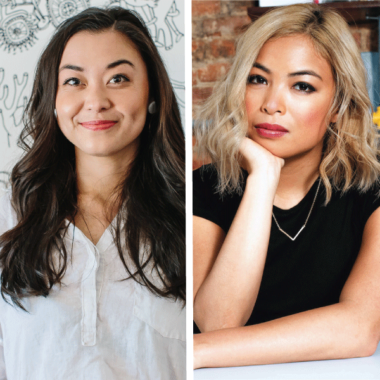 We've made a recording of this event free to all. Please support our institution and these productions by making a tax-deductible contribution.
Chanel Miller first went viral as Emily Doe, when anonymously testifying in court against Brock Turner for sexual assault. Her memoir, Know My Name, came out of this testimony, arriving at a widespread moment of reckoning with the institutionalized normalization of sexual assault on college campuses. Reclaiming her name, and positioning herself centrally as a survivor, the book exposes a culture biased to protect perpetrators, indicting a criminal justice system designed to fail the most vulnerable, and remaining infused with Miller's courage, humor, and hope. Miller is a 2019 Time Next 100 honoree and a 2016 Glamour Woman of the Year honoree under her pseudonym, "Emily Doe."
Called "the best young essayist at work in the United States" by Rebecca Solnit, Jia Tolentino is a staff writer for The New Yorker. Her essay collection Trick Mirror examines religion, psychedelic drugs, weddings, the internet, and everything in between, tied together by the logic of an immensely sharp cultural critic observing and thinking hard about the world she exists within.
The two will discuss Chanel Miller's memoir, Know My Name. To pick up a copy of the book, visit Books, Inc online or in-person. They are offering FREE SHIPPING on orders over $25, plus City Arts & Lectures members receive 15% off their order (and you'll be supporting an independent bookstore).