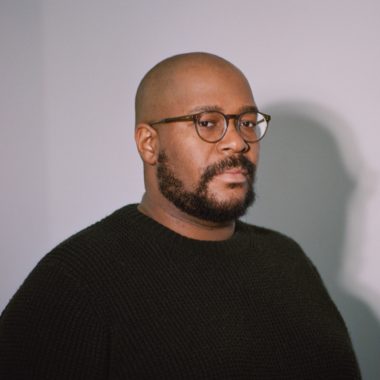 We've made a recording of this event free to all. Please support our institution and these productions by making a tax-deductible contribution.
"Brandon Taylor writes with such precision and perception that reading his work is an immersive experience: you inhabit his characters, you share their nerve endings. The Late Americans is a brilliant and electrifying symphony of a novel."
 —Lily King, author of Writers & Lovers and Euphoria
In 2020, Brandon Taylor burst onto the literary scene with Real Life, "a novel that probes — painstakingly, with the same microscopic precision its protagonist uses in the lab — the ways that an anxious queer black brain is mutated by the legacies of growing up in a society…where the body that houses it is not welcome" (Jeremy O. Harris for The New York Times). Taylor is also the author of the story collection Filthy Animals. His highly anticipated new novel, The Late Americans, follows a circle of lovers and friends during a volatile year of self-discovery.
Kate Schatz is the New York Times bestselling author of the "Rad Women" book series, and Do the Work! An Antiracist Activity Book, co-written with W. Kamau Bell. She is the co-founder of Solidarity Sundays, a political action network that hosts monthly "activist house parties" in dozens of cities nationwide aimed at showing women how to take meaningful, coordinated political action. An educator for more than fifteen years, Schatz has worked with a wide range of age groups teaching Women's Studies, creative writing, and journalism.
City Arts & Lectures' Covid protocol follows San Francisco Department of Public Health guidelines and/or requirements of the featured guests. At this time, masks are encouraged but not required. Policy subject to change.
Photo by Haolun Xu