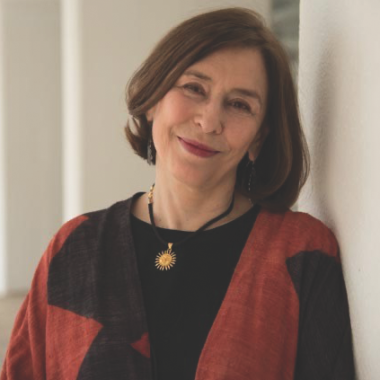 We've made a recording of this event free to all. Please support our institution and these productions by making a tax-deductible contribution.
Throughout her writing, including works like Reading Lolita in Tehran, Things I've Been Silent About, and The Republic of Imagination: America in Three Books, Azar Nafisi has explored the transformative powers of books in a world of tyranny. Born in Iran, Nafisi first came to the US in the 1970s to study and earn her Ph.D at the University of Oklahoma. She returned to Iran and taught at the University of Tehran, and in 1981, she was expelled for refusing to wear the mandatory Islamic veil and did not resume teaching until 1987. She taught at the Free Islamic University and Allameh Tabatabai, and then held a fellowship at Oxford University, teaching and conducting a series of lectures on culture and the important role of Western literature and culture in Iran after the revolution in 1979.   Dr. Nafisi returned to the United States in 1997 — earning national respect and international recognition for advocating on behalf of Iran's intellectuals, youth, and especially young women. Her newest book, Read Dangerously: The Subversive Power of Literature in Troubled Times, is structured as a series of letters to her father, who taught her as a child about how literature can rescue us in times of trauma. In it, Nafisi explores the most probing questions of our time through the works of Toni Morrison, Salman Rushdie, James Baldwin, Margaret Atwood, and more. 
Steven Winn is a fiction writer and award-winning arts journalist whose writing has appeared in The New York Times, Southern Poetry Review, and Sports Illustrated. Winn spent 28 years at the San Francisco Chronicle, and the last six as the Arts and Culture Critic. His past City Arts & Lectures interviews include Alonzo King, André Aciman, Susan Orlean, Frances McDormand, and Diane Keaton.