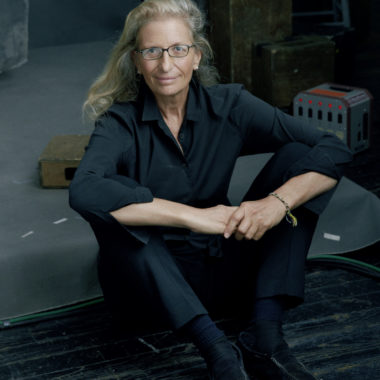 Annie Leibovitz is one of the great observers of the contemporary world, capturing the personalities of the past half-century in images that are both iconic and intimate. She will present a selection of defining works from her newly published Annie Leibovitz: Portraits 2005–2016.
Leibovitz's distinctive, wide-ranging portraits portray artists, writers, actors, politicians, athletes, royals, activists and others who have shaped the times we live in. They include Venus and Serena Williams, Chimamanda Ngozi Adichie, Cate Blanchett, Lin-Manuel Miranda, Gloria Steinem, Rihanna, Meryl Streep, Zaha Hadid, Anna Wintour, Leonard Cohen, Jasper Johns, Caitlyn Jenner, LeBron James, Jeff Koons, Joan Didion, Barack Obama, and Queen Elizabeth II.
Annie Leibovitz's astute observations of American life first appeared in Rolling Stone and have continued to have a prominent place on the cultural landscape during her long affiliation with Vanity Fair and Vogue. She has received many honors, including the International Center of Photography's Lifetime Achievement Award, the Centenary Medal of the Royal Photographic Society, the Wexner Prize, and the Prince of Asturias Award for Communication and Humanities. She is a Commandeur in the Ordre des Arts et des Lettres and has been designated a Living Legend by the Library of Congress.