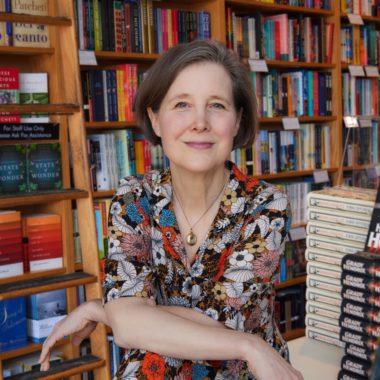 We've made a recording of this event free to all. Please support our institution and these productions by making a tax-deductible contribution.
Ann Patchett is best known for her award-winning novel Bel Canto, "a book that works both as a paean to art and beauty and a subtly sly comedy of manners" (New York Times). She is also the author of the novels The Patron Saint of Liars, The Dutch House, Commonwealth, and the non-fiction books Truth and Beauty and This is the Story of a Happy Marriage. Her forthcoming novel, Tom Lake, is about the lives parents lead before their children are born, the choices we make that inform who we become, and what it means to be happy even when the world is falling apart. Patchett lives in Nashville, Tennessee, where she is co-owner of Parnassus Books, a popular independent bookstore.
Steven Winn is a San Francisco writer and critic whose work has appeared in Musical America, the New York Times, Opera, and the San Francisco Chronicle, where he was the paper's Arts and Culture Critic from 2000-2008. Winn's memoir, Come Back, Como; Winning the Heart of a Reluctant Dog, has been translated into nine languages. His past City Arts & Lectures interviews include Patti LuPone, Joel Grey, Frances McDormand, Tony Kushner, Louise Erdrich, Steve Martin, and John Updike.
Photo Credit: Emily Dorio