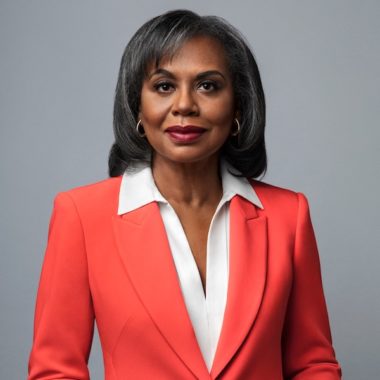 We've made a recording of this event free to all. Please support our institution and these productions by making a tax-deductible contribution.
Anita Hill is a legal scholar and advocate pivotal in bringing issues of gender-based discrimination to America's consciousness.  In 1991 Hill was called to testify during the Supreme Court Justice confirmation hearings of Clarence Thomas. She found herself at the center of a media storm and public debate of nearly unprecedented proportions and became a symbolic figure of extraordinary controversy. Even before this historic moment, Hill was highly regarded in the profession of law and legal studies. Among the highlights of her legal career were serving as Special Counsel to the Assistant Secretary of the Department of the Education Office of Civil Rights and Advisory to the Chairman of the Equal Rights Employment Opportunities Commission. Hill is the author of Speaking Truth to Power and Reimagining Equality: Stories of Gender, Race and Finding Home. In Believing: Our Thirty-Year Journey to End Gender Violence, Hill tracks the origins and course of gender violence in our society; a combination of memoir, personal accounts, law, and social analysis, and a powerful call to arms from one of our most prominent and poised survivors.
Lara Bazelon is an associate professor at the University of San Francisco School of Law, where she directs the Criminal & Juvenile Justice and Racial Justice Clinic. Previously, she worked as a deputy federal public defender and currently serves as chair of the San Francisco District Attorney's Innocence Commission. She is the author of Rectify: The Power of Restorative Justice After Wrongful Conviction. Her most recent book, A Good Mother, is a gripping debut thriller about two young mothers, one shocking murder, and a court case that puts them both on trial. 
A limited number of tickets include copies of Believing: Our Thirty-Year Journey to End Gender Violence
Photo Credit: Celeste Sloman
You and your guests must be fully vaccinated to attend this event; proof of vaccination is required upon arrival. Full vaccination is defined as completion of the two-dose regimen of Pfizer or Moderna vaccines or one dose of Johnson & Johnson vaccine administered two weeks or more in advance of the event.