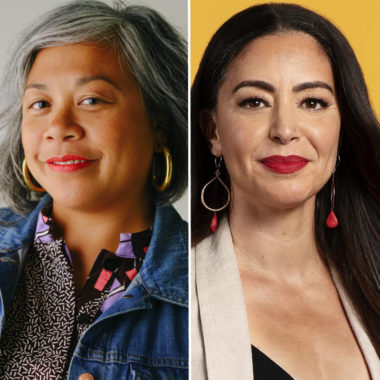 We've made a recording of this event free to all. Please support our institution and these productions by making a tax-deductible contribution.
Angela Garbes is a writer and bestselling author of Like a Mother, a narrative nonfiction book exploring the emerging science and cultural myths of pregnancy. Her latest book, Essential Labor: Mothering as Social Change, was called "a landmark and a lightning storm, a gift that will be passed hand to hand for years" by The New Yorker. Garbes' writing has appeared in the New York Times, The Cut, New York Magazine, Bon Appétit, and she has been featured on Fresh Air and The Daily Show with Trevor Noah.
Shereen Marisol Meraji is an award-winning journalist, as well as the founder, co-host and senior producer of Code Switch, NPR's pre-eminent podcast about race and identity in America. 
Photo by Elizabeth Rudge/Nolwen Cifuentes