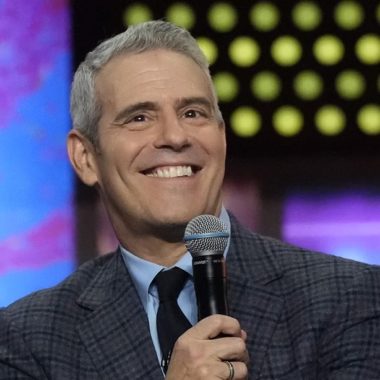 We've made a recording of this event free to all. Please support our institution and these productions by making a tax-deductible contribution.
"Cohen has so altered and redeemed the pop culture landscape — which had been suffering for years from snide snark and pseudo-hip cynicism — that he should be acknowledged as a genuine auteur, like maverick film directors." —Camille Paglia
Award-winning television host and producer Andy Cohen is best known for Watch What Happens Live, Bravo's late-night interactive talk show, and as executive producer of the Real Housewives franchise. His new memoir, The Daddy Diaries: The Year I Grew Up, details his experience as a glamorous but ultimately human father. Late-night parties are replaced by early mornings, Housewives drama is no match for what happens on the playground, and Cohen finds meaning in the most important job of his life.
Manny Yekutiel is the owner of Manny's – a civic events and community space in San Francisco's Mission District. The purpose of Manny's is to create a physical space for civic life and to that end they've hosted thousands of conversations and events related to the issues of the day. Manny previously worked on President Obama's and Secretary Clinton's Presidential Campaigns and is a proud LGBT Jewish small business owner.
City Arts & Lectures' Covid protocol follows San Francisco Department of Public Health guidelines and/or requirements of the featured guests. At this time, masks are encouraged but not required. Policy subject to change.