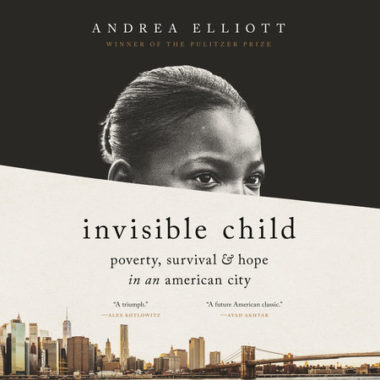 We've made a recording of this event free to all. Please support our institution and these productions by making a tax-deductible contribution.
Andrea Elliott is a Pulitzer Prize-winning investigative reporter for The New York Times and a former staff writer at The Miami Herald. In 2015, she received Columbia University's Medal for Excellence, given to one alumnus or alumna under the age of forty-five. She lives in New York City. Her first book, Invisible Child, follows eight years in the life of Dasani, a young girl navigating poverty from her Brooklyn shelter in the rapidly-gentrifying Fort Greene neighborhood.
Isabel Duffy spent over ten years working in publishing and has interviewed many authors for City Arts & Lectures, including Anthony Bourdain, Michael Chabon, Zadie Smith, and John Waters. She has contributed to The Believer magazine and is trained as a psychotherapist.