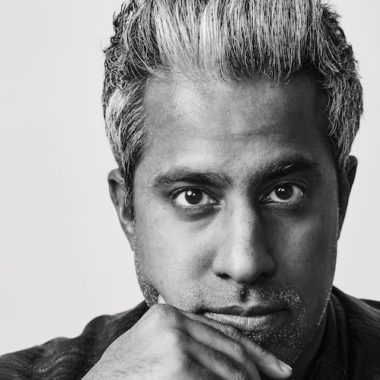 We've made a recording of this event free to all. Please support our institution and these productions by making a tax-deductible contribution.
Anand Giridharadas is the author of Winners Take All: The Elite Charade of Changing the World, which explores the ways in which the global elite's efforts to "change the world" through philanthropy preserve the status quo and obscure their own role in causing the problems they later seek to solve. His past books include India Calling: An Intimate Portrait of a Nation's Remaking and The True American: Murder and Mercy in Texas, which has been adapted into a film, to be released in 2019. He is also an editor-at-large for TIME, an on-air political analyst for NBC News and MSNBC, as well as a visiting scholar at the Arthur L. Carter Journalism Institute at New York University. He is a former columnist and correspondent for The New York Times, as well as for The Atlantic, The New Republic, and The New Yorker.
Courtney E. Martin is the author of five books, including Do It Anyway: The New Generation of Activists and The New Better Off: Reinventing the American Dream. She is also the co-founder of the Solutions Journalism Network and has collaborated with a wide range of organizations, including TED, The Aspen Institute, and the Obama Foundation. She won the Elie Wiesel Prize in Ethics and holds an honorary doctorate from ArtCenter College of Design.
---
Books Referenced: 
Articles Referenced: 
Speeches Referenced:
Writers Referenced:
Upton Sinclair

Tom Friedman

Michael Lewis

Jack Welch

Gay Talese

Chiara Cordelli

George Orwell