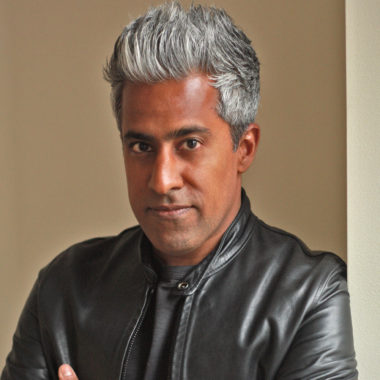 We've made a recording of this event free to all. Please support our institution and these productions by making a tax-deductible contribution.
"Anand Giridharadas shows the way we get real progressive change in America—by refusing to write others off, building more welcoming movements, and rededicating ourselves to the work of changing minds." —Robert B. Reich
Anand Giridharadas is the author of the international bestseller Winners Take All, The True American, and India Calling. His new book The Persuaders offers an insider account of activists, politicians, educators, and everyday citizens working to change minds, bridge divisions, and fight for democracy–from disinformation fighters to a leader of Black Lives Matter to Bernie Sanders and Alexandria Ocasio-Cortez and more. A former foreign correspondent and columnist for The New York Times for more than a decade, he has also written for The New Yorker, The Atlantic, and Time, and is the publisher of the newsletter The.Ink. He is an on-air political analyst for MSNBC. He has received the Radcliffe Fellowship, the Porchlight Business Book of the Year Award, Harvard University's Outstanding Lifetime Achievement Award for Humanism in Culture, and the New York Public Library's Helen Bernstein Book Award for Excellence in Journalism. He lives in Brooklyn, New York.
Alexis Madrigal is the co-host of KQED's Forum and a contributing writer at The Atlantic. In 2020, Madrigal co-founded The COVID Tracking Project to help track the spread of the virus within the United States. Previously, he was the editor-in-chief of Fusion and a staff writer at Wired.
A limited number of premium tickets include a copy of Giridharadas' new book The Persuaders
Masks are required inside the venue. Policy subject to change based on San Francisco Department of Public Health guidelines and/or requirements of the featured guests. 
Photo by Michael Lionstar