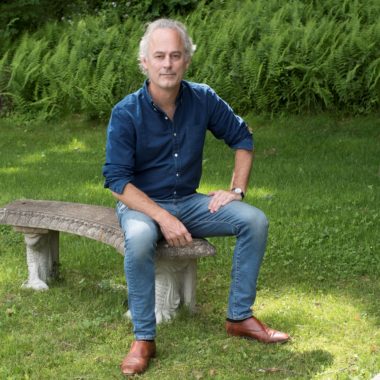 We've made a recording of this event free to all. Please support our institution and these productions by making a tax-deductible contribution.
With the mega best-selling book A Gentleman in Moscow, author Amor Towles earned wide critical acclaim and a large and loyal international audience. First published in 2016, the book's popularity hasn't flagged. His most recent novel, The Lincoln Highway, was one of the New York Times 100 Notable Books of 2021. It's the story of a young man just released from serving time for involuntary manslaughter, caught by surprise when fellow inmates escape confinement and appear in the trunk of his car. Towles' other books include Rules of Civility and the ebook You Have Arrived at Your Destination. 
"[A Gentleman in Moscow] is like a salve. I think the world feels disordered right now. The count's refinement and genteel nature are exactly what we're longing for." — Ann Patchett
Proof of vaccination with a complete initial series is required for entry. This means completion of the two-dose regimen of Pfizer or Moderna vaccines or one dose of Johnson & Johnson vaccine must be administered two weeks or more in advance of the event. While not a requirement, a vaccine booster is strongly recommended to be administered at least one week prior to the event. Masks are also required. Policy subject to change. 
Photo Credit: Dmitri Kasterine