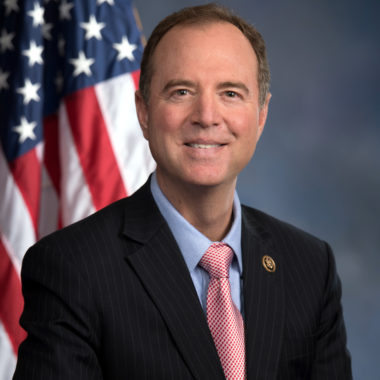 We've made a recording of this event free to all. Please support our institution and these productions by making a tax-deductible contribution.
Congressman Adam Schiff represents California's 28th Congressional District. In his 11th term in the House of Representatives, Schiff currently serves as the Chair of the House Permanent Select Committee on Intelligence, which oversees the nation's intelligence agencies. In his role as Chairman of the House Permanent Select Committee on Intelligence, Schiff led the first impeachment of Donald J. Trump. Before he served in Congress, he worked as an Assistant U.S. Attorney in Los Angeles and as a California State Senator. His new book Midnight in Washington: How We Almost Lost Our Democracy And Still Could offers a vital inside account of American democracy in its darkest hour, and a warning that the forces of autocracy unleashed by Trump remain as potent as ever.
Daniel Goldman is a trial attorney and legal analyst, currently serving as Congressional staff in the U.S. House of Representatives. He also served as counsel in the first impeachment inquiry against – and subsequent impeachment of – Donald Trump.
You and your guests must be fully vaccinated to attend this event; proof of vaccination is required upon arrival. Full vaccination is defined as completion of the two-dose regimen of Pfizer or Moderna vaccines or one dose of Johnson & Johnson vaccine administered two weeks or more in advance of the event.