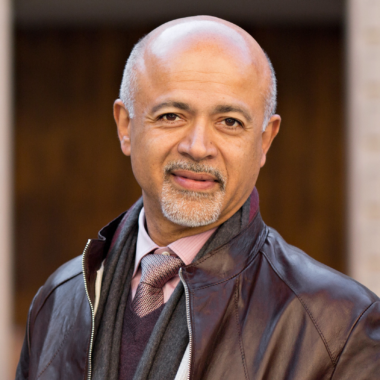 We've made a recording of this event free to all. Please support our institution and these productions by making a tax-deductible contribution.
A limited number of tickets include a copy of Verghese's new novel The Covenant of Water.
Abraham Verghese is Professor and Vice Chair for the Theory and Practice of Medicine at the School of Medicine at Stanford University. He is also a best-selling author and a physician whose focus on healing and empathy stands out in an era when technology often overwhelms the human side of medicine. His books include the celebrated novel Cutting for Stone and two works of nonfiction, My Own Country and The Tennis Partner. Verghese writes about the body and medicine in a way that is all his own, and in his newest novel, The Covenant of Water, he tells much of the story of twentieth-century India through a single family.
Michael Krasny is the host of the Grey Matters podcast, former host of the award-winning KQED Forum and author of Let There Be Laughter: A Treasury of Great Jewish Humor and What It All Means.
City Arts & Lectures' Covid protocol follows San Francisco Department of Public Health guidelines and/or requirements of the featured guests. At this time, masks are encouraged but not required. Policy subject to change.