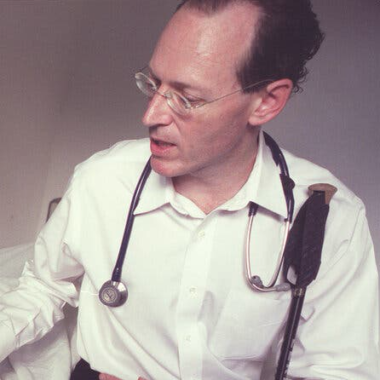 We've made a recording of this event free to all. Please support our institution and these productions by making a tax-deductible contribution.
This week, we're celebrating the life of Dr. Paul Farmer, who passed away on February 21, 2022 at the age of 62. Farmer believed that addressing the social roots of illness was as important as treating its symptoms, and in addition to providing direct care, Farmer's advocacy work significantly influenced public health responses to tuberculosis, H.I.V. and Ebola.
In honor of his life's work, we will be re-broadcasting his 2013 conversation with Adam Hochschild, in which they talk about Farmer's non-profit, Partners in Health; the aftermath of the 2010 Haitian earthquake; and more. 
---
Medical anthropologist and physician Paul Farmer has dedicated his life to improving health care for the world's poorest people. He is a founding director of Partners In Health, an international non-profit organization that since 1987 has provided direct health care services and undertaken research and advocacy activities on behalf of those who are sick and living in poverty in thirteen countries.  Dr. Farmer has written extensively on health, human rights, and the consequences of social inequality in books like Haiti After the Earthquake and Pathologies of Power: Health, Human Rights, and the New War on the Poor. Tracy Kidder's book Mountains Beyond Mountains: The Quest of Dr. Paul Farmer, A Man Who Would Cure the World, chronicles the development of Dr. Farmer's work in Haiti and beyond.
Photo Credit: Angel Franco for The New York Times