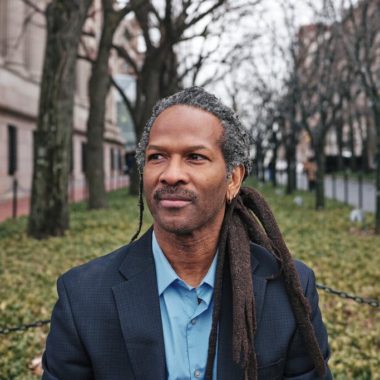 We've made a recording of this event free to all. Please support our institution and these productions by making a tax-deductible contribution.
Dr. Carl Hart, Ziff Professor at Columbia University and former chair of the Department of Psychology, is one of the world's preeminent experts on the effects of recreational drugs on the human mind and body. His latest book, Drug Use for Grown-Ups: Chasing Liberty in the Land of Fear, argues that the greatest damage from drugs flows from their being illegal, and reckons with the possibility of their use as part of a responsible and happy life. Dr. Hart is open about the fact that he uses drugs himself, in a happy balance with the rest of his full and productive life as a colleague, husband, father, and friend. In Drug Use for Grown-Ups, he draws on decades of research and his own personal experience to argue definitively that the criminalization and demonization of drug use–not drugs themselves–have been a tremendous scourge on America, not least in reinforcing this country's enduring structural racism. Dr. Hart is also the author of High Price, and co-author of the textbook Drugs, Society and Human Behavior.
Lara Bazelon  is a professor of law and the director of the Criminal Juvenile Justice and Racial Justice Clinical Programs at the University of San Francisco School of Law. Previously, she worked as a deputy federal public defender and the director of a Los Angeles-based innocence project. She is the author of Rectify: The Power of Restorative Justice After Wrongful Conviction.
Photo Credit: Simbarashe Cha