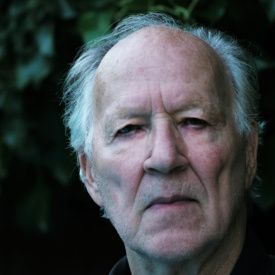 This is for VIRTUAL TICKETS to the evening with Werner Herzog in conversation with Caterina Fake. If you would like to join us in-person at the Sydney Goldstein Theater for this event, please visit us here.
One of the most influential storytellers of our time and a founder of the German New Wave, Werner Herzog made his first film in 1961 at the age of nineteen. Since then, he has produced, written, and directed more than seventy feature and documentary films, including Aguirre, the Wrath of God; Nosferatu the Vampyre; Fitzcarraldo; Little Dieter Needs to Fly; Grizzly Man; Encounters at the End of the World; and Cave of Forgotten Dreams. Herzog has published more than a dozen books of prose and has directed as many operas.
Caterina Fake is an entrepreneur and host of the podcast "Should This Exist?" which looks at the impact of technology on humanity. Fake co-founded the photo sharing company Flickr and served as Chairman of Etsy. She serves on the board of City Arts & Lectures, The Sundance Institute, Public Goods, and McSweeneys.
A limited number of tickets include a copy of Every Man for Himself and God Against All.* (SOLD OUT!)
*Books will be distributed at the Sydney Goldstein Theater, on the night of the event.
Photo Credit: Lena Herzog