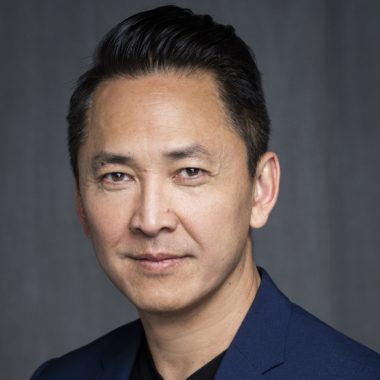 This is for VIRTUAL TICKETS to the evening with Viet Thanh Nguyen in conversation with Shereen Marisol Meraji. If you would like to join us in-person at the Sydney Goldstein Theater for this event, please visit us here.
With his debut novel, The Sympathizer, Viet Thanh Nguyen distinguished himself as one of today's most remarkable literary voices. The book earned the 2016 Pulitzer Prize for Fiction, and praise from critics and readers alike. Nguyen is also the author of the short story collection The Refugees, the non-fiction book Nothing Ever Dies, and is the editor of an anthology of refugee writing, The Displaced. His memoir, A Man of Two Faces, expands the genre of personal memoir by acknowledging the larger stories of refugeehood, colonization, and ideas about Vietnam and America. Written with his trademark sardonic wit and incisive analysis, the book is "an alchemical feat of memory, history, and theory that beautifully achieves a difficult balance: a bold and searing polemic, it's at the same time a moving, personal tale" (Gina Apostol).
Shereen Marisol Meraji is an award-winning journalist, as well as the founder, co-host and senior producer of Code Switch, NPR's pre-eminent podcast about race and identity in America.
Photo Credit: Hopper Stone