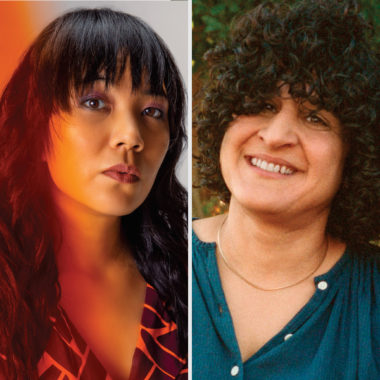 This is for VIRTUAL TICKETS to the conversation with Thao Nguyen & Samin Nosrat. If you'd like to join us in-person at the Sydney Goldstein Theater for this event, please visit us here.
Songwriter, performer, and multi-instrumentalist Thao Nguyen is celebrated for her richly percussive music and her fiercely delivered vocals. She released five albums with the band Thao & The Get Down Stay Down including the most recent, Temple, a powerful exploration of Nguyen's identity as a queer person and the daughter of Vietnamese refugees. Her collaborations with Joanna Newsom, Andrew Bird and many others have earned her an esteemed place in the indie rock world. In 2019, Nguyen assumed the role of host for the popular podcast Song Exploder.
Samin Nosrat is a cook, teacher, and author of the James Beard Award-winning cookbook Salt, Fat, Acid, Heat. She is an Eat columnist at The New York Times Magazine and the host and executive producer of the Netflix original documentary series based on her book. Nosrat learned to cook at Chez Panisse, alongside Benedetta Vitali and Dario Cecchini in Italy, and at the former restaurant Eccolo in Berkeley. As an undergrad at UC Berkeley, Nosrat studied poetry with Bob Hass, Shakespeare with Stephen Booth, and journalism with Michael Pollan. She currently hosts a popular podcast Home Cooking, alongside musician Hrishikesh Hirway.