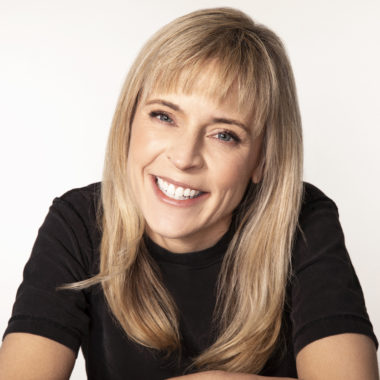 This is for VIRTUAL TICKETS to the evening with Maria Bamford in conversation with Anna Sale. If you would like to join us in-person at the Sydney Goldstein Theater for this event, please visit us here.
Maria Bamford is a stand-up comedian, actress, and writer, whose iconically surrealist work toys with matters of family, anxiety, and depression. Whether performing for her parents in their living room (as she did for her stand-up special Maria Bamford: The Special Special Special!), or starring in her semi-autobiographical television series Lady Dynamite, Bamford's ability to be awkward, vulnerable, and funny all at once is uniquely her own. Her new memoir, Sure, I'll Join Your Cult explores what it means to keep going and to be a member of society (even when you are not very good at it), all the while recounting a life spent transforming isolating experiences into comedy.
Interviewer and writer Anna Sale has hosted the podcast Death, Sex & Money for WNYC Studios since 2014. Likened by The New York Times to "a therapist at happy hour," she has contributed to This American Life and Fresh Air and written for The New York Times, The Atlantic, and Buzzfeed. Her 2021 book Let's Talk About Hard Things was called "a book that made us think and act differently this year" by Vox and compared to "a conversation with a good friend" by The New Yorker.