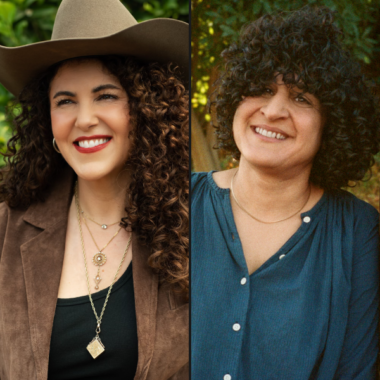 This is for VIRTUAL TICKETS to the conversation with Laurel Braitman & Samin Nosrat. If you would like to join us in-person at the Sydney Goldstein Theater for this event, please visit us here.
"Evocative and clear-eyed . . . Just as Eat, Pray, Love and Wild inspired millions, this book will send countless readers on a different—yet no less life-changing or profound—pilgrimage, as it did for me." – Samin Nosrat.
Laurel Braitman is the Director of Writing and Storytelling at The Medicine and the Muse Program at Stanford School of Medicine where she helps clinical students, staff, and physicians communicate more clearly and openly. Her memoir, What Looks Like Bravery: An Epic Journey Through Loss to Love, examines grief and chronicles a life spent learning how to outfish fishermen, keep bees, and fix cars.
Samin Nosrat is a cook, teacher, and author. Her cookbook Salt, Fat, Acid, Heat, was made into a Netflix documentary series, especially well-received for her ever warm and captivating presence. Nosrat learned to cook at Bay Area culinary institutions Chez Panisse and Eccolo. She co-hosts the podcast Home Cooking.