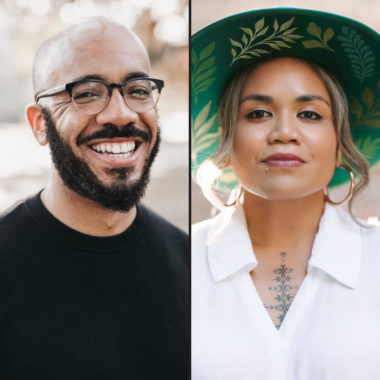 This is for VIRTUAL TICKETS to the conversation with Clint Smith & Terisa Siagatonu. If you would like to join us in-person at the Sydney Goldstein Theater for this event, please visit us here.
"Clint Smith chronicles in vivid and meditative prose his travels to historical sites that are truth-telling or deceiving visitors about slavery. Humans enslaved Black people, and then too often enslaved history. But How the Word Is Passed frees history, frees humanity to reckon honestly with the legacy of slavery. We need this book." ―Ibram X. Kendi
Clint Smith is the author of the best-selling narrative nonfiction book, How the Word Is Passed: A Reckoning With the History of Slavery Across Americaand the poetry collection Counting Descent. His latest, Above Ground, traverses the vast emotional terrain of fatherhood, particularly Black fatherhood. A staff writer at The Atlantic, his numerous articles include the cover story  "Monuments to the Unthinkable" about how Germany memorializes the Holocaust and "What We Ask of Black American Athletes."
Terisa Siagatonu is an award-winning poet, teaching artist, mental health educator, and community leader born and rooted in the San Francisco Bay Area. Her writing blends the personal, cultural, and political in a way that calls for healing, courage, justice, and truth. Siagatonu's work has been featured on CNN and NPR and her presence in the poetry world as a queer Samoan woman and activist has granted her opportunities to perform and speak in places ranging from the White House to the UN Conference on Climate Change.
Photo by Calvin Gavion
City Arts & Lectures' Covid protocol follows San Francisco Department of Public Health guidelines and/or requirements of the featured guests. At this time, masks are encouraged but not required. Policy subject to change.